This won't spoil anything (since the film itself presents this information fairly early in the film), but
Three on a Match
is named for the urban legend that if soldiers during the war lite their match and kept it aflame long enough to light three cigarettes, one of the soldiers would be shot by an enemy soldier due to the cigarette signaling their location long enough to aim and fire.
The film itself (which is part of the Forbidden Hollywood collection from
TCM
) follows the lives of three classmates who meet later in life and become friends, the three women are Mary (Joan Blondell), Vivian (Ann Dvorak), and Ruth (Bette Davis). The film focuses mainly on the lives of Mary and Vivian, with Ruth being a supporting character that doesn't really do all that much. Mary was the "bad girl" of the group and is currently an entertainer, Vivian is the wife of a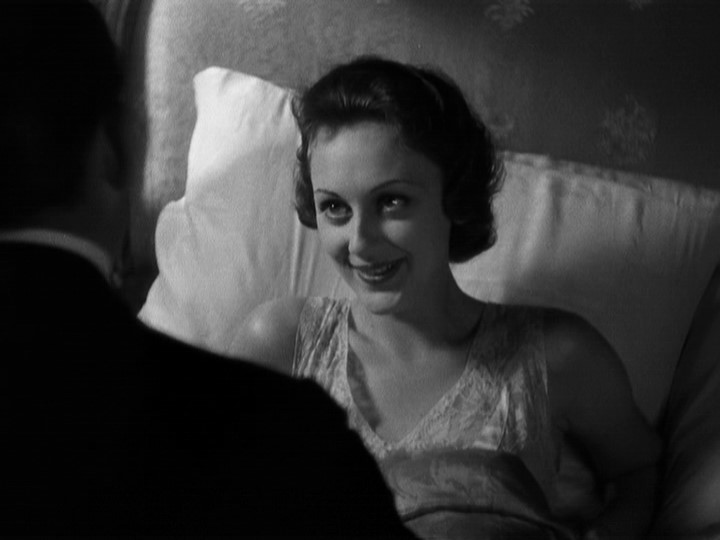 wealthy lawyer with whom she has a son, and Ruth is a secretary.
Vivian however, is bored with life and decides to run off with her son and shack up with Mary's gangster boyfriend, where she starts abusing drugs and drinking. Vivian's son is eventually found and Vivian's husband divorces her and then marries Mary. Because he is financial strapped, Vivian's boyfriend plots to kidnap her son and hold him for ransom.
The plot of the film is fairly predictable, but there is a very strong performance on behalf of Ann Dvorak, who has to play a very multifaceted character. She has to be a bored wife
wh
o throws it all away for a life of booze and then sinks into financial desperation, all the while maintaining a fierce maternal instinct that forces her to make some hard choices in order to protect her son. Joan Blondell is good as well, playing the former bad-girl who hasn't had the easiest life. Bette Davis, unfortunately is completely underutilized (though, that's to be expected since this is one of her first films) and her character is totally underdeveloped, almost like a glorified babysitter for Vivian's son.
Since the film is part of the Forbidden Hollywood collection (As was Baby Face and Red-Headed Woman), there's a fair amount of scandalous material in the film, such as the suggestion that Vivian is using drugs, as well as her staying in a motel room with a man who is not her husband, in addition to a fairly graphic (for its time anyway) death late in the film.
The main reason I watched this film was to add another notch in my Bette Davis film count, and while I was disappointed in how her character was handled, the film itself is pretty good. As I said, the plot isn't terrible complex, but the performance of Ann Dvorak is incredible and single-
handedly
makes this a film that should be seen.